A couple of weeks ago we had a big surprise when we woke up in the morning. It was the 3rd day of Spring and it snowed.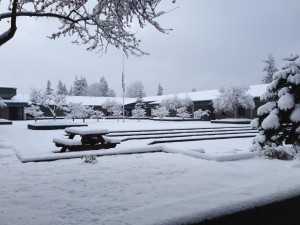 Definitely a strange sight to see.
We decided to make the most of it and play around in it before the sun came out and melted it all.
Kids decided it would be fun to build the largest snowball.  It got to a point where the snowballs became stranded.  I wonder how much they weighed.